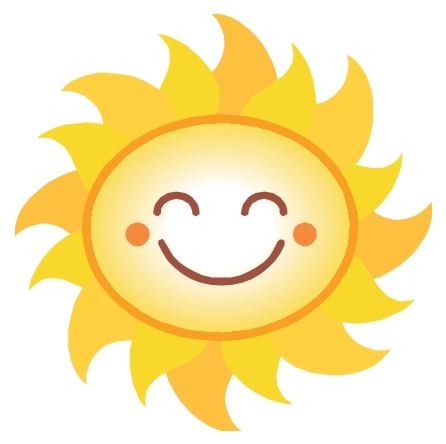 Have a Happy and Safe Summer Holiday. Children return to school on Thursday 4th September.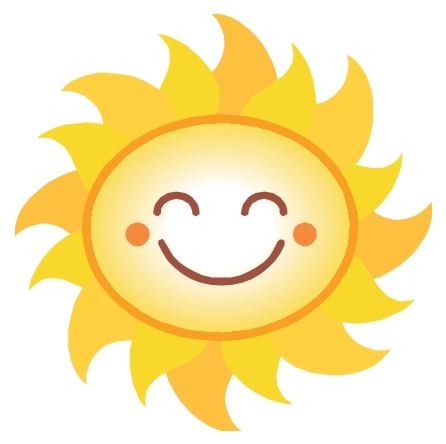 Handford Hall Primary - Diverse, Inclusive, Challenging, Improving
Check out the latest.... Last day Newsletter; School Gateway letter; The Blue Bottle results & the winning story; Sports Day; SEN Policy; Parents questionnaire 2014; Letter - Regarding Holidays;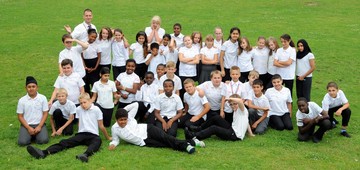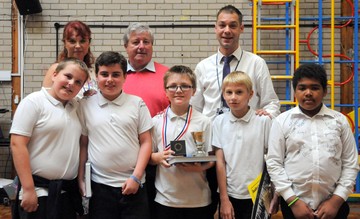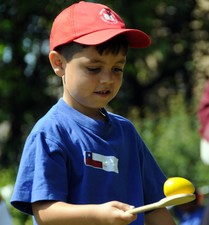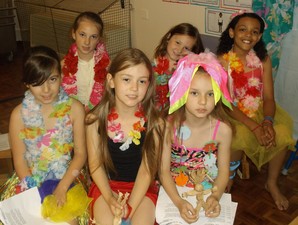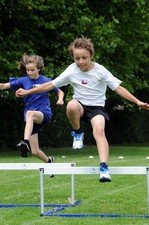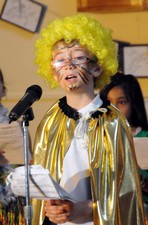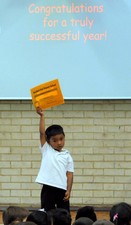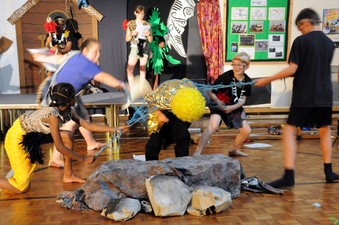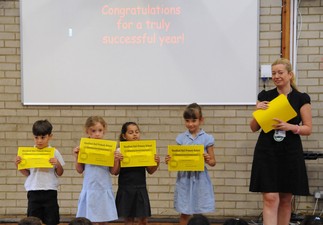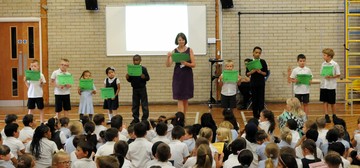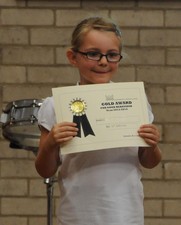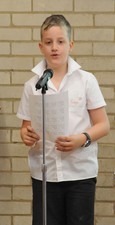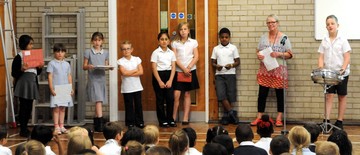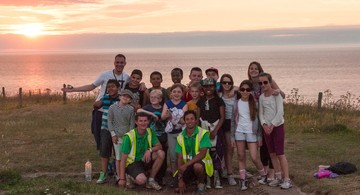 Year 6 2014 results – school own data: 2 levels of progress -
Reading - 100% (46% - more than 2 levels of progress),
Writing - 100%, (25% - more than 2 levels of progress),
Maths - 93%, (21% - more than 2 levels of progress);
Reading L4 and above=82% (L5=26%), Writing L4 and above=69% (L5=13%), Maths L4 and above=87% (L5=18%, L6=8%);
Grammar, Spelling and Punctuation test L4 and above=67% (L5=51.2%, L6=3%); Level 4 in Reading, Writing and Maths= 69%
Click on the picture below to view a presentation by one of our pupils.
If you would like to have future Newsletters emailed to you please see below
The Blue Bottle competition
The final results are:-
1st place - Paulina in 5/6S
=2nd place - Fahima in 4W & Evelina in 3/4W
4th place - Millie in 4W
5th Place - Abigail in 2H.
Well done 5/6S for raising £102 making and selling cakes for MS Society Cake Break.
Well done everyone! This year we have raised an incredible £445 for Sport Relief
Did you know … just registering your child for Free School Meals means that the school gets extra money?
Register now to make sure we don't miss out
Latest School Events
Summer Holiday

28

Aug

2014

Summer Holiday

29

Aug

2014

Summer Holiday

30

Aug

2014

Summer Holiday

31

Aug

2014

Summer Holiday

01

Sep

2014
Calendars page(s):
School >>
(Click on the link to see the full calendar)