3/4M Summer 2016
Have a look at some of the wonderful work we have been doing this term...
Extreme Reading!
We challenged ourselves to photograph ourselves reading in 'extreme' places. We had some brilliant entries including inside a fire engine, in a bath and even on the roof of a garage!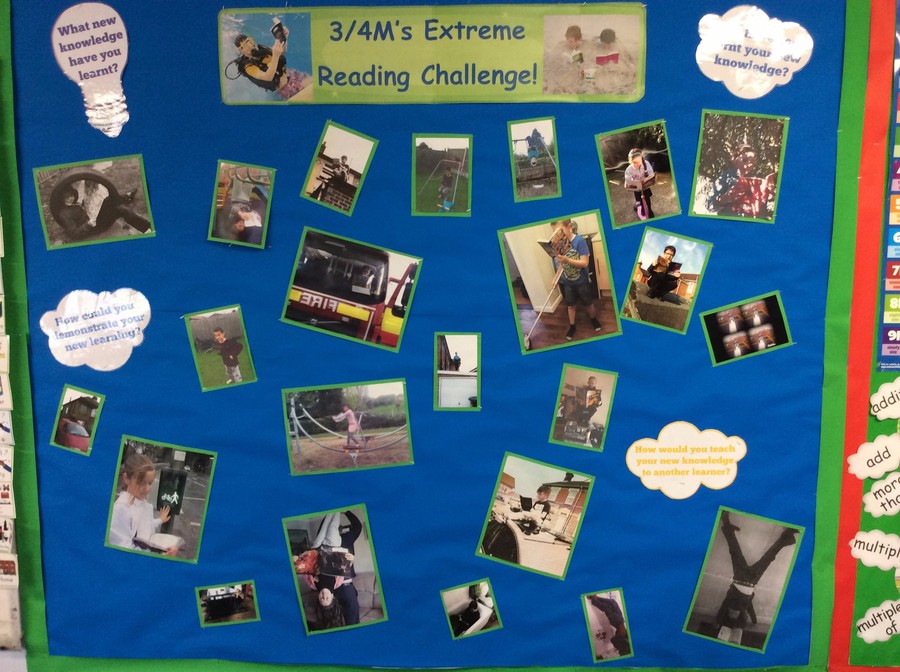 Music!
We are so lucky to receive singing lessons from the very talented team at Aldeburgh music. Here are just a few of the things we get up to when they're here...