In literacy we have been studying lots of different text types. We began the term looking at Greek myths, followed by reports and we have just completed a unit on Fantastic Mr Fox by Roald Dahl.
Here are some examples of our writing
We also created diary extracts for different rainforest animals.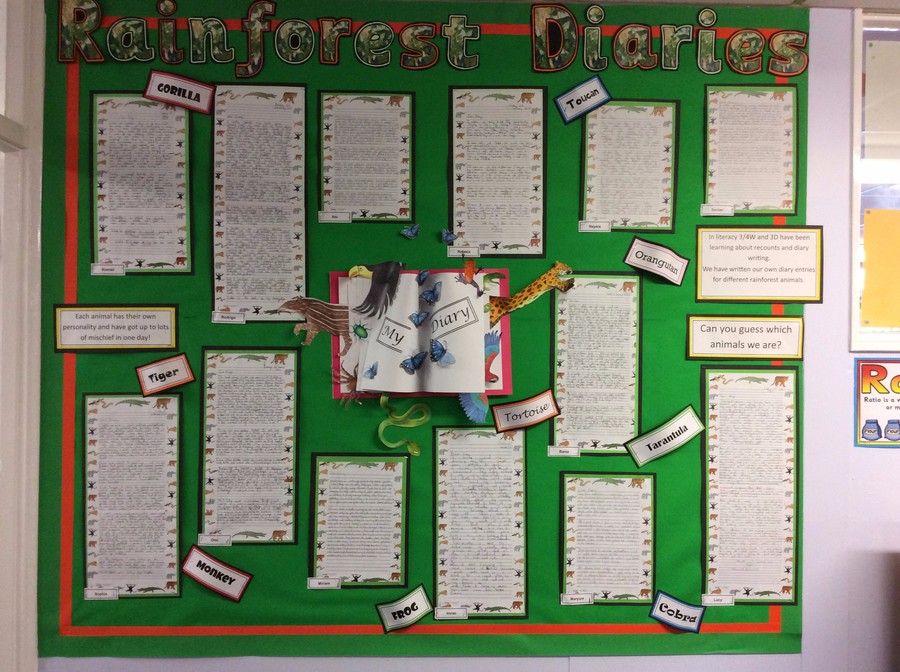 In maths we have been focusing on using written methods for calculations. We have learnt how to use the grid method for multiplication and the short method for division (Bus stop) method. We are now learning how we can use these methods to solve problems.
Maths Mastery:
We are also learning how create our own conjectures and prove these using generalisations. We know that a conjecture is a statement that we can prove. It might be true or false, sometimes true, always true or never true.
Here are some examples of our work.
Our IPC topic for this term is Rainforests.
We have learnt about different animals and why they are extinct, locations of Rainforests around the world, weather and climate and deforestation.
Our favourite part of our topic so far has been visiting Colchester Zoo to learn about Rainforest animals.