3D Summer 2016
On Friday 20th May, the school went back in time for their history day. The theme was World War Two. 3D learnt lots about the Blitz and the evacuation of children.

3D were so inspired we made a movie trailer about evacuees, watch and enjoy!
Since our last update, 3D have been involved in lots of extracurricular activities alongside
our usual day-to-day learning.
One highlight was in March when the whole school took part in World Book Day celebrations. We we able to dress up as our favourite characters and explore many different books throughout the day. Look at the amazing effort the class went to below, this helped create a fun and imaginative atmosphere for the day.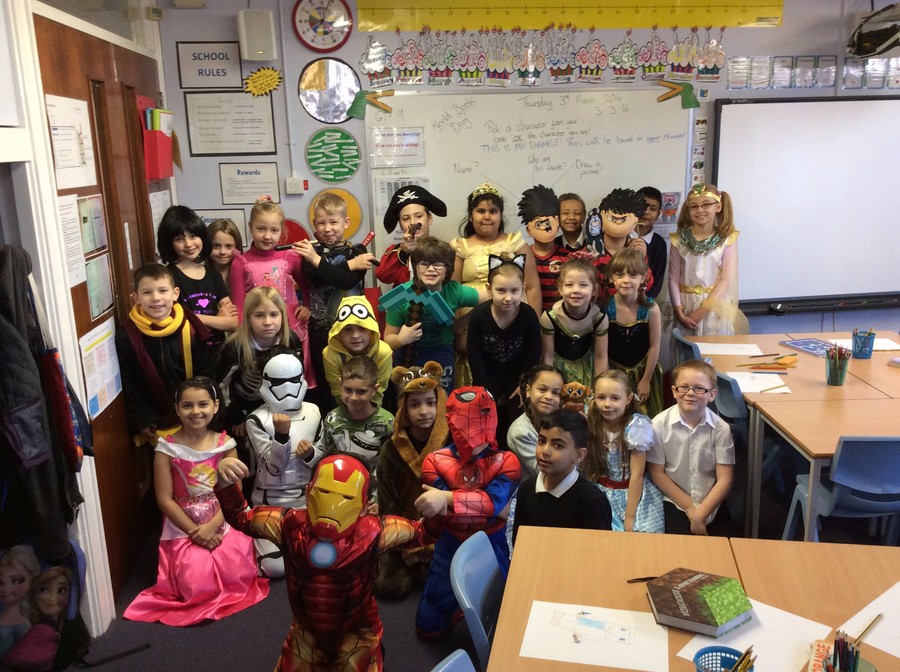 Another exciting experience this term has been having opera singers from Aldeburgh Music come in to sing with and teach 3D and 3/4M. This has been a monthly visit and the children have loved to learn new songs and actions.
Check out our video below.