5/6B Summer 2017
Welcome back to a very busy Summer term!
Here are some of the things we have been learning about so far this term...
Our topic this half term is non-chronological reports.
Linking with our IPC topic, we looked at the features of reports and used our learning to create reports as part of our expedition to save the scientists trapped by the extreme weather. We also created reports on animals the scientists had discovered.
Here are some examples of our writing.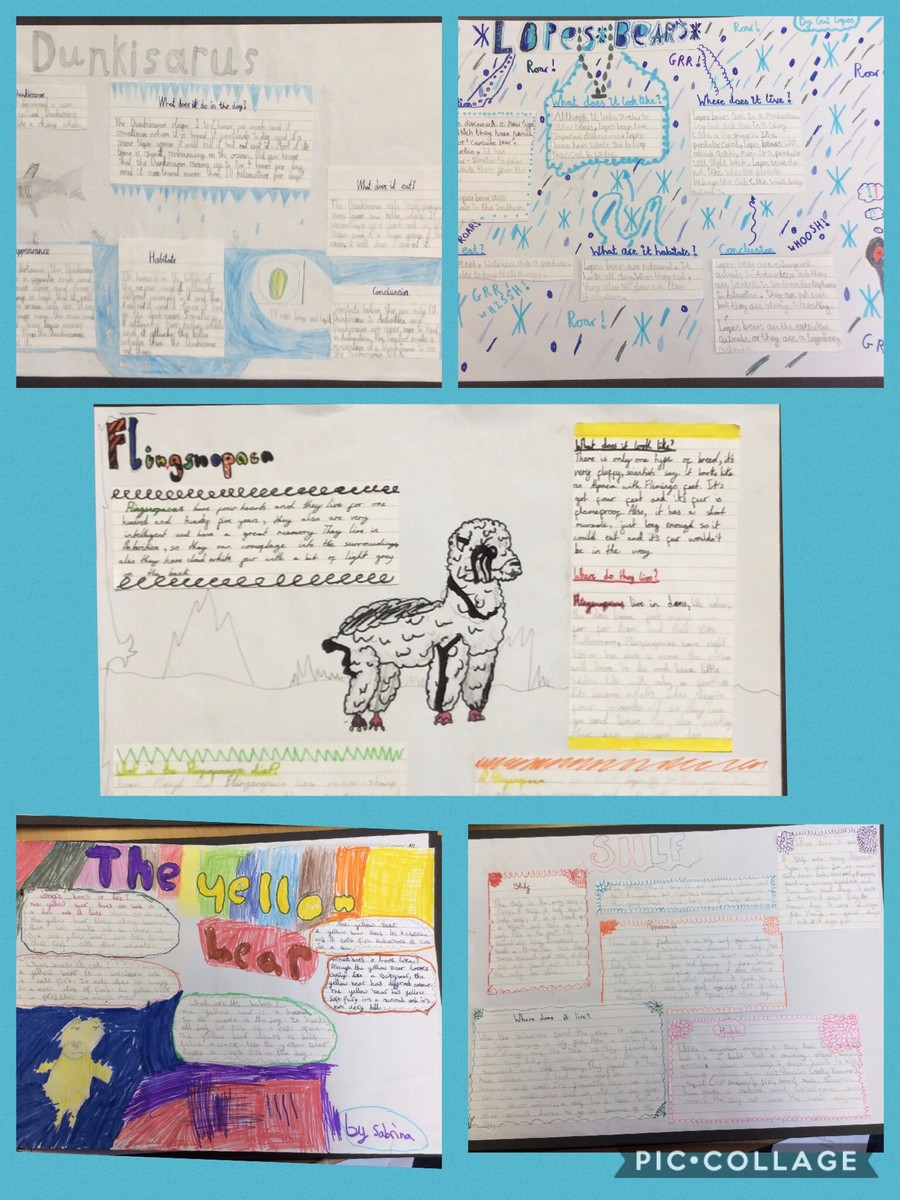 Our focus this half term has been fractions, percentages and division. We also applied all our learning on shapes and measuring to the 'chocolate box challenge'. We had to make an exact copy of a chocolate box without being able to measure the box.
Here are some photographs of us during and after the challenge
IPC - Weather and Climate
Our topic this half term is all about weather and climate. We have been experts who save people trapped in extreme weather and our mission was to save some scientists trapped in Antarctica. We researched Antarctica and produced reports on the environment and created expedition plans. After creating our expedition plans, we role-played the expedition to help us write diary entries of the expedition for Big Write.
History Day - Wednesday 17th May
For History Day we went back to the 1950s! We created collages of the main events, discoveries and inventions of the decade. In the afternoon, we tried rock and roll dancing. We were great!
Come back soon for further updates