PE at HANDFORD HALL 2013-2014
At Handford Hall we love sport! We enjoy all our PE sessions, playing games at break and lunch times and love taking part in after-school clubs.
Every half term we have a 'PE Enrichment Day' where we will take part in lots of different sporting activities, learn about healthy eating and find out lots of information about how our body works.
SPORTS PERSONALITY AWARD
Each half term our teachers nominate one child from each class to be 'Handford Hall's Sports Personality'. Last year we won Team GB Hats! Have a look at some of us with our prizes below!
Here is the Success Criteria we have to follow to be nominated for Sports Personality!
I am always ready for P.E. with the correct kit.
I always join in and listen carefully.
I always act safely.
I enjoy winning but can accept losing graciously.
I can be a team player.
SAINSBURY'S SCHOOL GAMES
SPORTING COMPETITIONS
Table Tennis Tournament- Monday 21st October
Viktorija, Natalia, Kinga and Amy from 5/6S went to Copleston High school on Monday from 4pm until 6pm to play table tennis against lots of different local schools. All the girls had a great time, improving their hand-eye coordination immensely in the two hours. All the girls won at least one of their games and a special well done to Natalia for winning ALL her matches! Unfortunately, the competition was very tough and we didn't make it into the final but we all had a great time! A big thank you to Amy's Mum and Viktorija's Mum for supporting us for the whole two hours! It is much appreciated.
Here's us after the competition.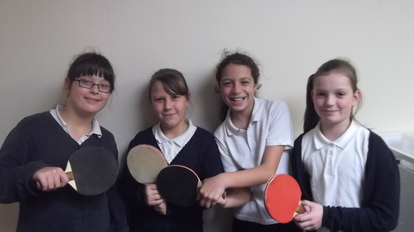 Football Tournament- 28th November 2013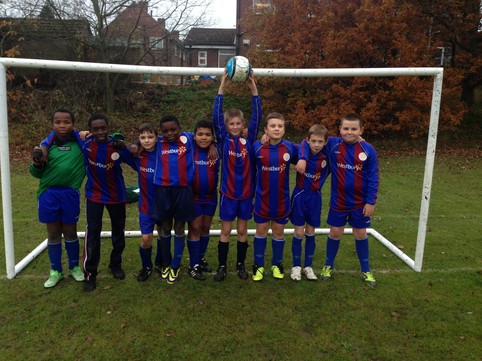 Nine children from year 5 and 6 enjoyed their afternoon representing Handford Hall at Westbourne. They all gave 100% in every game and never tired! A special well done to Alfred for being awarded the 'Fair Play' award by the referees!
Basketball- Thursday 6th February
The whole of 5/6S were lucky enough to play in the basketball competition held at Westbourne on Thursday. We had two teams and played matches against Bramford, Springfield, Witnesham, Castlehill and Henley. One of our teams got to wear our brand new sports T-shirts that we purchased with some of our Sainsbury's vouchers (the children looked very professional!).

Everyone tried hard to score some hoops but there were two fantastic shots by Viktorija and Daniel! Natalia nearly scored from an impressive layup but just missed out as the ball jumped out of the hoop! Daniels and Andre showed fantastic determination throughout ALL their games, never giving up even when they were losing!
Finally a HUGE congratulations to the THREE children from Handford Hall who were awarded the 'Fair Play' award- Divo, Daniel and Fabio!
Fabio was also used as an excellent example of looking up and passing accurately throughout his play.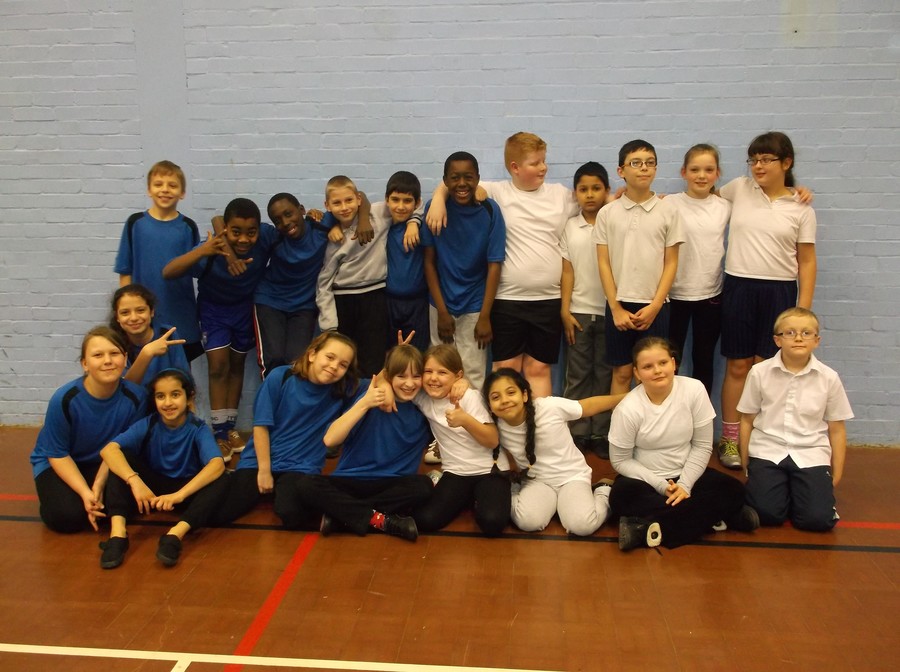 On the afternoon of Monday 28th April the whole class walked to Westbourne to take part in a Netball Tournament. We had a whole afternoon of netball practice on the Wednesday before to check we knew the rules and understood all the different positions involved in High Five Netball. As there were so many of us we were split into two different teams with Mrs Seager in charge of one team and Mrs Holmes looking after the other.
We were put into two different leagues when we arrived so we didn't get to play against each other. Every game we improved greatly, increasing our understanding of the rules and the tactics! Even though we didn't win any games, we had a lot of fun meeting children from other local schools and taking part in exercise all afternoon! Mrs Seager was very proud of our sportsmanship as we made sure we shook hands at the end of every match and we gave 'three cheers' to the opposition!
Sportshall Athletics
On Wednesday 21st May twenty lucky children from year 4 were selected to represent our school in a number of athletics events! The children enjoyed representing Australia and had a number of keen cheerleaders with them - Mrs Mott! Photos to follow soon...
Kwik Cricket
On Thursday 5th June Mrs Seager and Mrs Parkinson walked to Westbourne with 8 children from year 6 to play some cricket! It was a lovely sunny day, perfect weather for 3 hours of cricket. All the children enjoyed themselves and they improved immensely throughout their matches. Ola bowled some amazing balls and managed to get three children out in a row! Superb batting by everyone (lots of 6s in the last match!) meant we left holding our heads high!
Anyone for Tennis?
On Wednesday 11th June Miss Worley and Ms Kelly supported four children from year 4 in a tennis competition held at Westbourne. They had an amazing time and ended up coming SECOND! A huge well done to all four of them! This meant they had to play in the next round of the competition! Details and pictures to follow very soon...
Upcoming events include:
Click on the link below to look at the calendar of events. Please note Handford Hall will not be entering all the events! Events to be decided nearer the time.
PIPERS VALE GYM TRIPS
On Friday 31st January 5/6S had the chance to spend the whole morning trying out all of the different gymnastics equipment at Pipers Vale. They all had such an amazing time, pushing themselves to try new things- that were a little bit scary! All our friends back at school were very jealous so the school have decided to organise six more trips to the gym for the other classes in the school from year 2 through to year 6.