Tesco visit - 16th & 17th November 2015
Here at last are photos of great visit to Tesco's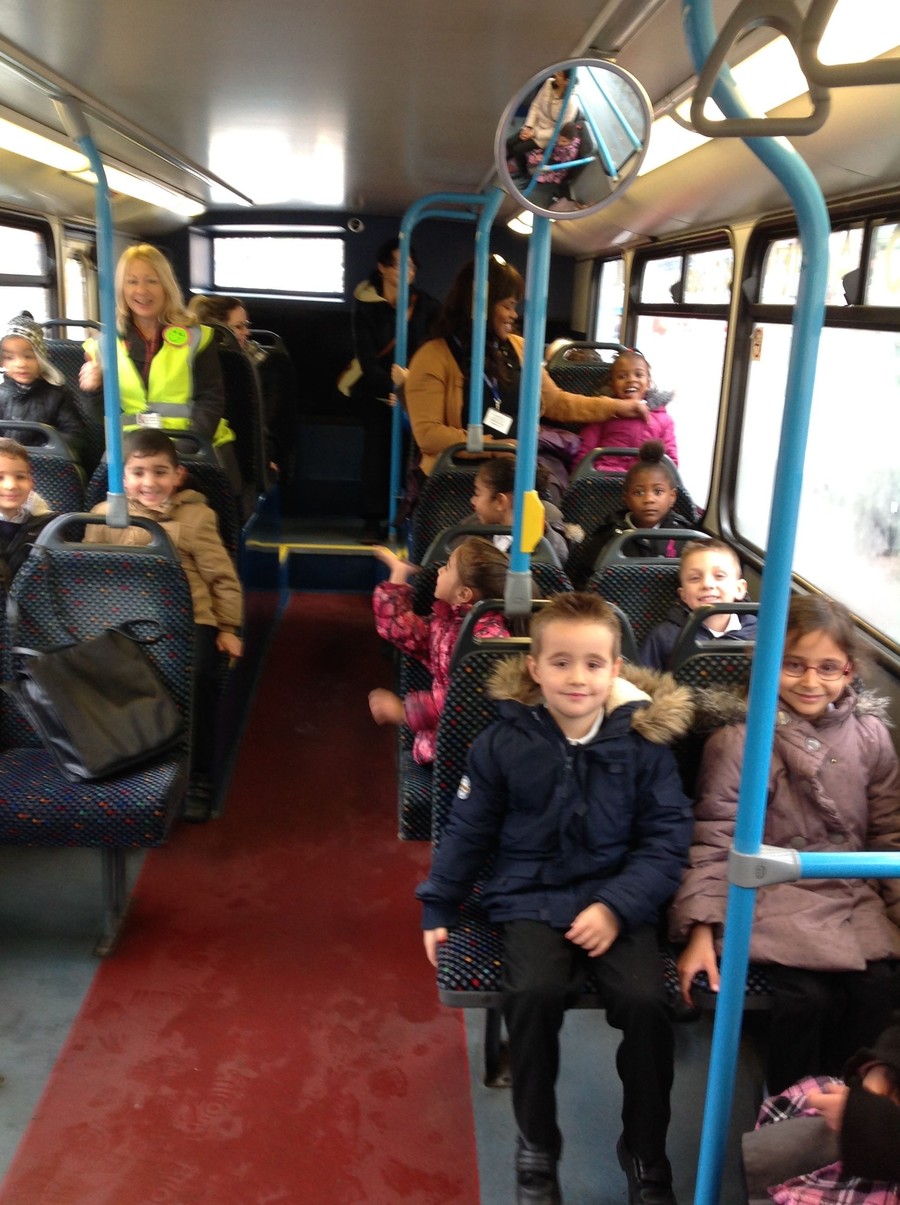 We were very excited going on the double decker.
We carefully walked up the stairs to a special room of our own where we put on our special uniform. We put the toppings on our pizzas and of course we had to taste the bits too!
We looked at the different fish and asked questions. We saw the sharp spines and teeth. The biggest fish was a salmon.
Next stop the Bakery......... there was a super machine that blew the price labels on to the packet of rolls!!
We saw our pizzas being loaded into the very hot oven.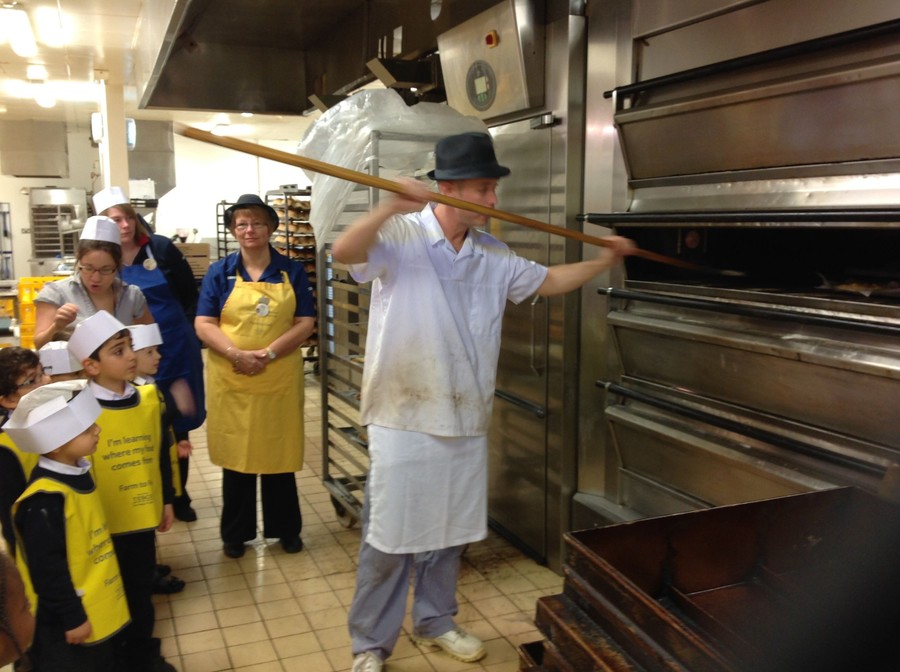 Next stop was the Cheese Counter where we could taste 5 different cheeses, everyone tried at least one cheese but Danar couldn't stop eating and trying them all.
Then we went to look and hold the fruit and vegetables. We discovered some came from very far away in India and some came from Colcester...very near!
We finished our trip with a drink of juice before collecting our pizzas and saying a BIG Thank you to Wendy and her helpers. It was a wonderful trip and all children enjoyed their visit. They did Handford Hall proud by being so well behaved. Thank You to Tesco as the whole visit was free!!!!